CINCINNATI – May 10, 2016 – KOST® USA, Inc. today begins manufacturing the all-new STP® Automotive and Heavy Duty lines of Antifreeze/Coolants at their manufacturing plant in Cincinnati, Ohio. KOST® USA is a licensed U.S. manufacturer and marketer of STP's line of Antifreeze/Coolant products in the United States. The full line-up of STP® Antifreeze/Coolant includes both Automotive and Heavy Duty applications. The Automotive line includes Conventional, ALL Makes ALL Models, and DEX; the Heavy Duty line includes Conventional, NOAT, and Nitrite Free. Products are available in 1 gallon jugs, 55 gallon drums and 275 gallon totes. Orders for these products are currently being filled, and customers will see them on the shelves of retailers soon. For detailed product descriptions, please visit www.stpcoolant.com.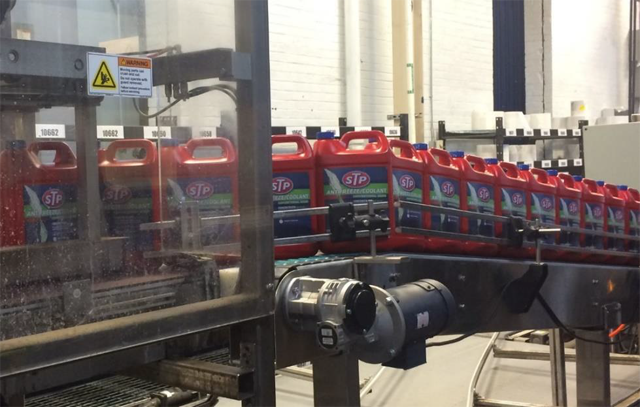 Since 1954, STP® has been the premier American brand name for automotive additives, lubricants and performance products in the United States. STP® products are designed to help vehicles run better, last longer and be more efficient. It is one of the most trusted names in automotive care for car enthusiasts, do-it-yourselfers and professional racers.

KOST® USA, Inc. is the largest family-owned manufacturer, supplier and marketer of antifreeze and functional fluids in the United States. Founded in 1985, our headquarters and manufacturing facility is strategically located in Cincinnati, Ohio. We build our customers' brands and our own brands through high performance products and superior service, focusing primarily in the Automotive & Heavy Duty aftermarket, as well as in the Oil & Gas sector.